Local Knowledge
Alpine News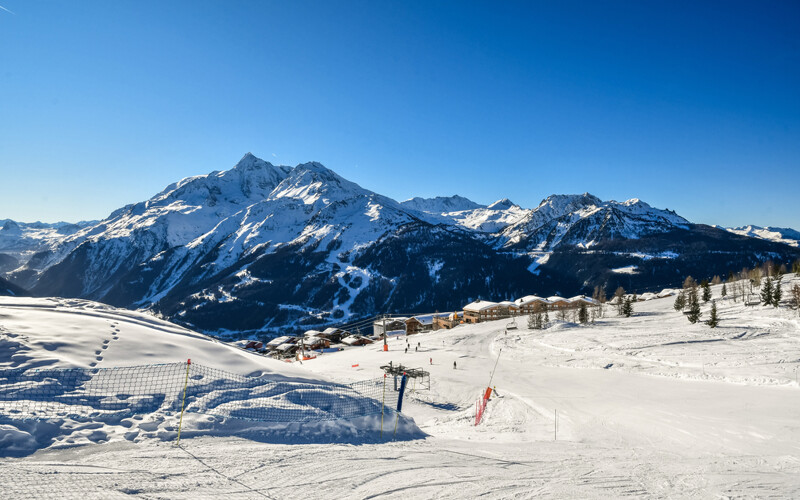 What to Do in La Rosiere during Summer and Winter
13 April 2023
What to Do in La Rosiere during Summer and Winter
Are you planning a visit to the beautiful ski resort of La Rosière? Whether you plan to visit during the winter or summer, this southeastern French resort offers plenty of activities.
Located at 1,850 m above sea level between the Tarentaise valley and Mont-Blanc, La Rosière is a popular winter destination for experienced skiers and families where you have the thrill of skiing in France and Italy. Also, in summer, tourists enjoy the fresh, crisp Alpine air and relax in the tranquillity of the mountains. Summer activities include fishing, golf, hiking, and hack horse riding.
What is a winter holiday in La Rosière like? And is there more to do in the Alpine resort than taking to the piste? What are the many reasons to visit La Rosière in the summer? Please read on to find the answer to these questions and more.
Summer Activities in La Rosière
Summer in La Rosière is a great time to enjoy the outdoors and explore the wonderful scenery of the Alps. After the snow has melted and summer has arrived, many peaks and passes are accessible to hikers, cyclists, and drivers. However, plenty of less strenuous activities exist in and around La Rosière village.
La Rosière is well-situated for summer holidays in the Alps. The area is on a south-facing slope in the heart of the Tarentaisse valley. This location ensures maximum sunshine throughout the day and the chance to admire the stunning valley below.
The quaint Alpine village sits 5 miles from the Italian border. This gives adventure seekers a chance to explore can explore France and Italy. Outdoor summer activities include mountain biking, trail running, paragliding, canyoning, rafting and horseback riding. Even though the snow has gone by June and July, you can try X-treme sledging or white water activities.
However, if you are looking for a more relaxed mountain holiday, plenty of activities are on offer. For example, there is a stunning 9-hole golf course with amazing views over the surrounding mountains. This also has the title of "Europe's highest golf course." In addition, you can go for gentle walks to nearby glaciers or hack horse riding.
What's the weather like in La Rosière during the summer? The best time to visit the area is between June and September. Temperatures can peak around 22°C in July and August, with very little rainfall. Therefore, you can enjoy long sunny days with pleasant Alpine temperatures.
Winter Activities in La Rosière
La Rosière is a magnet for skiers in winter because it enjoys high snowfall every year. The variety of ski slopes around the village means a fabulous skiing or snowboarding experience for everyone – from experienced skiers to families and first-time enthusiasts. Additionally, it is less busy than the nearby ski resorts of Tinges, La Plagne and Val d'Isere.
The La Rosière ski resort is located near the Petit St Bernard Pass, 14 miles from Bourg-Saint-Maurice. If you choose to buy a full-area lift pass, you can ski over the border to the Italian resort of La Thuile. La Rosière and La Thuile have nearly 90 miles of ski slopes.
Here are some of the notable ski slopes in La Rosière:
Espace San Bernardo – Suitable for snowboarders and skiers of all levels.
Les Eucherts – Ideal beginner ski slopes for inexperienced skiers.
Seez – Stunning ski experiences for intermediates with winding pistes through forests.
Col de la Traversette – Excellent ski runs with incredible views of Mont Blanc at the end.
However, winter in La Rosière is not only about taking to the pistes. During the skiing season from mid-December to the end of April, you can enjoy sledging, hiking on snow pathways, paragliding or snow-kiting.
Of course, if you want to relax, plenty of spas and restaurants are in the village.
La Rosière is one of the few French ski resorts where you can enjoy the thrills of heliskiing or heliboarding. Although it is illegal in France, you can cross the border to Italy to go skiing or snowboarding with the help of a helicopter.
Properties for sale in La Rosière
Buying an investment property is relatively affordable compared to nearby Tignes and Val d'Isere. Many of the chalets for sale in La Rosière are in the newer Les Euchers region. Here chalets are located around the ski front and offer excellent access to the best slopes in the area.
There are also some newly refurbished properties in the original part of the village. These are in older ski chalet-style buildings and offer spectacular panoramic views across the Tarentaise Valley.
Detached chalets in La Rosière can close upward of EUR 1.5m. In contrast, a refurbished apartment in a chalet building sell for EUR 500,000 and more.
Another consideration for property investors is that La Rosière is easily accessible by car or train. There is a regular train service from Bourg-Saint-Mourice, only 14 miles away.