Local Knowledge
Alpine News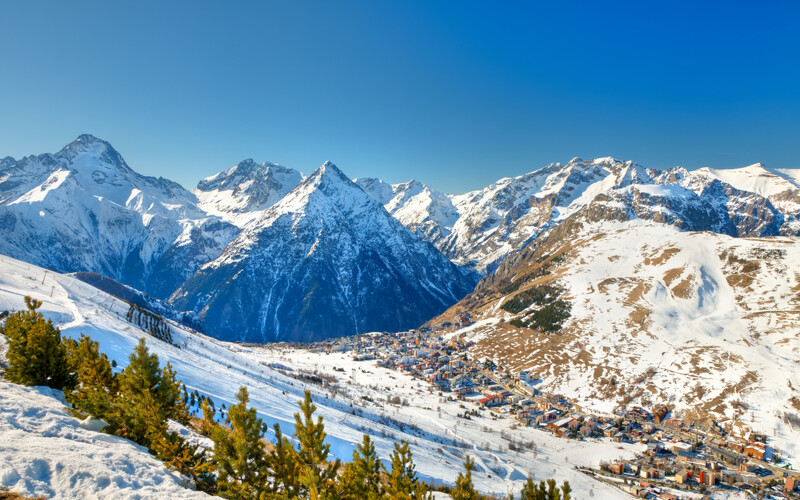 5 Property Hotspots in the French Alps
18 October 2022
When it comes to buying and investing in alpine property it can be difficult to know where to start. You are spoilt for choice because there are so many fantastic locations in the region and until you dig a little deeper you may not be able to tell the difference between them all. To give you an idea of the best places to start your search, here are 5 property hotspots in the French Alps you should give serious consideration to.
Les Gets
Located only 80 minutes from Geneva airport, Les Gets is a popular winter and summer resort that despite being one of the highest in the Portes du Soleil ski region (at 1,172 ft.) is also one of the most accessible. There are around 120km of slopes to explore during the winter, covering all ability ranges from beginner to expert (including the Swiss Wall).
The village has a wonderful charm, blending traditional Savoie architecture with more contemporary designs without disturbing the classic Savoyard feel. You'll also find that the property scene is quite varied, with a healthy range of chalets and apartments usually on offer at good prices.
There's plenty of activities to enjoy during the winter and summer, so if you are just here for skiing or something even more adventurous, it won't be hard to find.
Chamonix
Chamonix has a great selection of property types on offer, from luxurious riverside chalets and apartments to more affordable apartments for those looking to take their first step. The authenticity of the town really shines through, which adds to the many reasons why Chamonix is so renowned around the world.
Geneva airport is only one hour's drive away and once you get on the slopes, you'll quickly see why the resort has such an amazing reputation, with everything a skier or alpine sports fan could want at their disposal. Slope heights extend as high as 3,840m in Chamonix and the stunning majesty of Mont Blanc is present in almost every corner of the resort.
You'll always find Chamonix close to the top of the most sought-after alpine property location lists and prices tend to reflect that. But It's an investment more than worth making, because whether you use it as a holiday home or as rental space, it will quickly prove its value to you.
Chatel
There is over 650km of skiing available in Chatel, so whether you're a beginner or far more seasoned, you're guaranteed to find something here to test your skills and limits. It's just as popular during the summer season too, with lots of hikes and trail runs to explore in the mountains.
Chatel is ideal for those who want a holiday home or rental investment in a slightly quieter environment, which tends to be more suitable for families. Yet, while the pace is slower than some neighbouring resorts, there are lots of things to do away from the slopes, with an exciting assortment of high cuisine restaurants and luxurious bars dotted around the town.
The views never fail to impress, and the beautiful Lake Geneva is only 30 minutes away, so you can enjoy one of the largest lakes in Western Europe. Chalets line the expansive hills, with both modern and traditional varieties often made available on the market.
St Martin de Belleville
Spending time in St Martin de Belleville opens a world of skiing possibilities, with the likes of Courchevel, Meribel and Val Thorens all close at hand. St Martin offers 1,450m of piste, but a quick journey using the modern ski system offers access to more than 3,000m of slopes to enjoy.
St Martin de Belleville remains busy through the summer months, with hikes, mountain biking and climbing just some of the adventurous pursuits on offer. The village is small and beautifully authentic and has a thriving collection of nightlife spots, and a collection of bars, restaurants and local shops that will tempt you to dip into your wallet or purse.
In terms of travel, Alberville-Moutiers train station is only a short drive away and you reach the resort from Geneva airport in around 2 hours.
Meribel
Meribel sits at the hears of the largest ski resort in the world – The Three Valleys – and still retains its authenticity and long-held traditions. The views in this prime French Alps resort are absolutely stunning and the activities are on offer throughout the winter and summer.
And, of course, when it comes to the slopes, with around 600km of pistes in the area, there is certainly no shortage of fun to be had. Summer season in Meribel is just as lively as the winter, so you can expect bookings all the way through, as people venture out into the mountains to enjoy horse riding, climbing, hiking and more.
Chalets are the most popular form of architecture in Meribel, with both large and small options that will suit families and those looking for something a little cosier. Apartments are also dotted around the resort and while more modern, they do not look out of place with the more traditional designs Meribel is renowned for.