Local Knowledge
Alpine News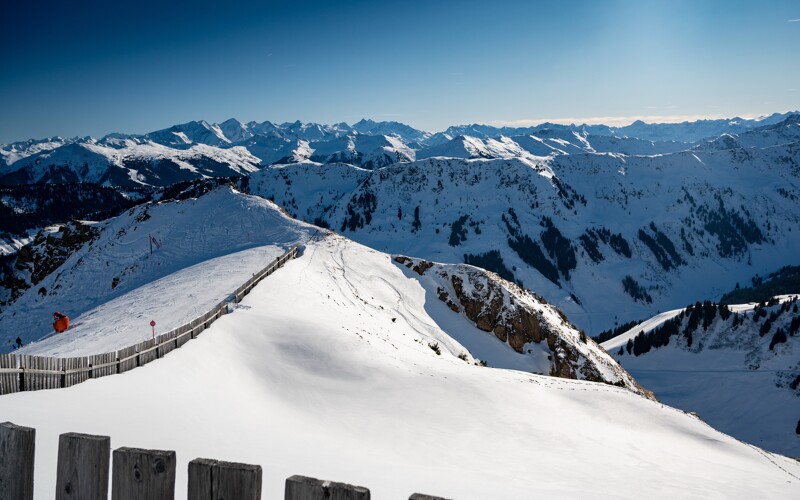 5 Reasons Why Fieberbrunn is the Ideal Austrian Resort for a Holiday Home
12 July 2021
Property investors first noticed Fieberbrunn's remarkable appeal around 2016. Now, it's regarded as one of Austria's finest ski resorts, with plenty of activities for holiday-makers to enjoy throughout the year.
The village's connection to the Saalbach-Hinterglemm Ski Circus provides access to over 270km of incredible pistes. If that wasn't reason enough to purchase a second home in Fieberbrunn, here are a few more reasons to inspire you.
Why buy a property in Fieberbrunn?
It's situated within one of Austria's largest and most diverse ski regions
Saalbach-Hinterglemm Ski Circus has a huge variety of terrain to explore. Around half the pistes are 'blue' (easy), and ideal for skiers of all abilities. There are also several more challenging slopes, such as the Raderfalle, which provides the perfect opportunity to build up some serious speed.
The snowparks are excellent, and freeriding is popular in this area too, especially on Wildseeloder mountain. The Freeride World Tour is a not-to-be-missed annual event, and is held in Fieberbrunn itself.
There's plenty to do all year round
Fieberbrunn is a wonderful spot for a spring or summer break. The lush meadows and mountain-peaks offer an idyllic backdrop for hiking, cycling, climbing, or just relaxing and soaking up the sun.
There are many other activities on offer in the area too. Timok's Wild World caters for all the family, and has a forest rope course and an Alpine coaster. If the kids are keen for some adrenalin-packed thrills, Family Land theme park is close by in St Jakob in Haus, or alternatively, you could try mountain-karting, or para-taxiing, which provides an aerial view of the spectacular surroundings.
The properties offer fantastic value for money
If you're searching for an alpine property that's well-located, luxurious and full of Austrian charm, Fieberbrunn is the ideal location. For example, Ski Sonnenresort (a development due to be completed in late 2022 / early 2023) exemplifies the high standard of accommodation on offer here. The apartments will have high-end fixtures and fittings throughout, views of the surrounding landscape, and some impressive on-site facilities. As a resident, you can enjoy access to a fitness room, kids games room, spa wellness zone, and a restaurant.
It has a convenient location
One of the best things about Fieberbrunn is that it's easy to get to. Both Salzburg and Innsbruck airports are a relatively short distance away; under 50km and under 95km respectively. If you'd prefer to catch the train, you'll be pleased to know that Fieberbrunn has its own train station, which connects locals with many cities and towns across the country.
It's got character
If you're looking for an authentic Alpine experience, you'll find it in Fieberbrunn. Nestled amongst the mountains and fields, its whitewashed church gleams in the sunlight, and is surrounded by several traditional chalets.
There are some great local restaurants, shops and bars in the village itself, and its proximity to the Saalbach-Hinterglemm Ski Circus provides access to plenty of stylish apres-ski cocktail-bars and clubs.

(Photo credit: Piotr Musiol)