Local Knowledge
Alpine News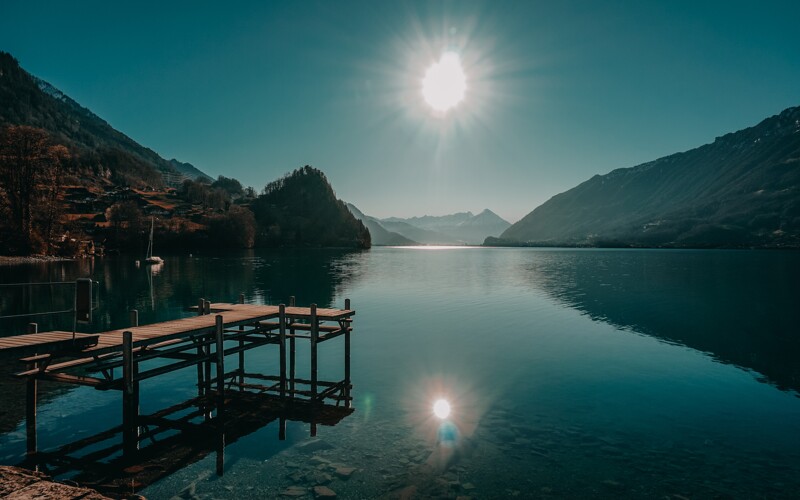 Why Interlaken is a Perfect Year-Round Property Investment
28 September 2020
Interlaken is located in one of Switzerland's most idyllic landscapes. It sits between two lakes (Thun and Brienz) and is surrounded by soaring mountains. Unsurprisingly, it's been a celebrated Alpine resort for many years, and was much loved by Goethe and Mendelssohn, to name just a few.
The city itself is very typically Swiss in personality, and is small enough to explore comfortably on foot. The stunning Alpine chalets are always sought-after, as are the exclusive contemporary apartments; many of which come with an enviable view of one of the lakes.
With proximity to some of the country's best ski slopes, plus easy access to major tourist destinations like Lucerne and Berne, Interlaken really is one of the best places to invest in property in Switzerland.
Interlaken skiing
Many skiers visit Interlaken to test out the Jungfrau Top Ski Region, which boasts over 200km of pistes. A free shuttle bus service runs from Interlaken to all the base stations, which is a real bonus.
Those with children appreciate the family-friendly slopes in Axalp-Brienz or Beatenberg, and Aeschi-Aeschiried offers particularly impressive views of Lake Thun and the surrounding mountains. Habkern and Wiriehorn are quieter, which is ideal for those looking for a more relaxed, serene skiing experience.
It's not just about the skiing, of course. Tobogganing is another popular winter activity, and there are hundreds of kilometres of winter walking trails, which wind through the mountains and woods, and past the lakes.
Interlaken in the summer
Interlaken is one of Switzerland's most celebrated ski resorts. The good news is that it also offers plenty of activities in the summer months too.
For example, caving at the St Beatus Caves is an unforgettable experience. Situated just above Lake Thun, guided tours run regularly through the summer months, and there's even a small museum, detailing the caves' fascinating history.
If you're looking for something more energetic, there's the chance to go rock-climbing in the mountains, or white-water rafting. Thrill-seekers can also try their hand at activities like skydiving and paragliding.
The Jungfrau railway is another top summer activity. The train travels to Europe's highest train station; the Jungfraujoch. The views are incredible, and the journey itself is a lot of fun for the whole family.
Properties in Interlaken
Interlaken is a sought-after location, and as such, properties in this area tend to be snapped up quickly. Although there are some quaint alpine chalets on the market, the really desirable properties are the luxury apartments, which offer views of the surrounding landscape.
Florens Resort and Suites is a great example. It's a stylish new development, located on the shores of Lake Brienz, and its floor-to-ceiling windows make the most of the scenery. Each apartment has a terrace or balcony, and all come fully furnished to a high standard. There are even allocated parking spaces for each property, for added convenience.
Although Interlaken is slightly more expensive than other locations, the elevated cost is worth it for the wealth of amenities on the doorstep. Expect to pay CHF 450,000 upwards for an apartment in this area.
Finding the right investment property in Interlaken
If you're interested in investing in a home in Interlaken, get in touch with our team today. We're here to help you find the perfect property in the area.