Local Knowledge
Alpine News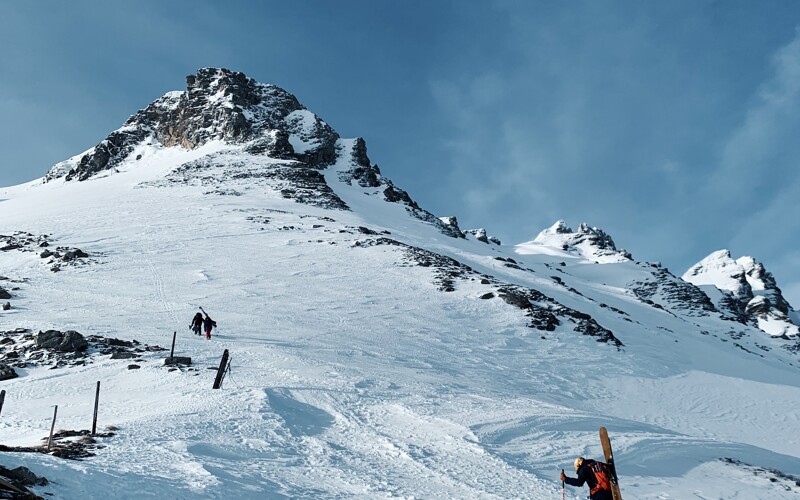 How to Spend Your Summer and Winter in Bad Hofgastein
2 October 2020
Bad Hofgastein is a charming village, situated in one of Austria's most celebrated ski areas – the Gastein Valley. It's also a spa resort, with thermal waters that are ideal for relaxing in after a day on the slopes.
It's undoubtedly a great place to live in during the winter months, but make no mistake, it's also wonderful in the summer. The snow gives way to lush alpine meadows and woodland, which are ideal for hiking and cycling.
Winter in Bad Hofgastein
Bad Hofgastein is a haven for skiers. There are 64 pistes in the vicinity, which provide 54 km of skiing. Although there are slopes for beginners, the area is favoured by intermediate skiers who enjoy slightly more challenging terrain.
Cross country skiing is another popular activity during the winter, with over 90km of trails to explore. Bad Hofgastein also caters well for snowboarders, with a freestyling park on the Dorfgastein (Funpark Boarder's Paradise), and a half pipe.
When the sun goes down, there are plenty of restaurants and bars in the village's pedestrianised centre. Despite being a village, Bad Hofgastein has a fairly lively ambiance, and knows how to keep its residents and visitors entertained.
For a real treat, you may also want to book in at the Alpentherme Gasteine, and spend a day unwinding in the thermal waters.
Summer in Bad Hofgastein
Bad Hofgastein is situated in a verdant valley, and is spectacularly green during the summer months. There are several trails leading through the landscape, which are perfect for exploring on foot or by bike.
The swimming lake between Bad Hofgastein and Bad Gastein is a much-loved hangout when the temperatures rise, and is the ideal place to take a dip. There are also numerous other activities to try out, such as golf, horse-riding, paragliding and trail-running.
Investing in Bad Hofgastein
With so many activities on offer, it's no wonder that Bad Hofgastein's property market is thriving. Many of the chalets are inspired by traditional alpine design, with their wood cladded facades, wraparound balconies and terraces, and distinctive low-peaked roofs.
Haus Bergblick is a prime example of this. Although it's a newly built apartment residence, it has many of the architectural features you'd associate with the region. The balconies make the most of the impressive mountain vistas, and the living spaces have floor-to-ceiling windows.
Chalet Wallner is another new development. It was once an old pension, and has now been renovated to create four stylish apartments. It's also situated in the heart of the village, which is ideal for those who like to be close to the local amenities.
All year round in Bad Hofgastein
Bad Hofgastein has a lot going for it, all year round. It's also easy to reach, with its own train station, plus good proximity to Salzburg and Klagenfurt Airports.
If you're looking for somewhere that offers a wide range of activities, plus a welcoming, relaxing ambiance, this is an excellent location to consider. To find out more, contact the Alpine Property Finders team today.
(Photo Credit: Victor Motogna)