Local Knowledge
Alpine News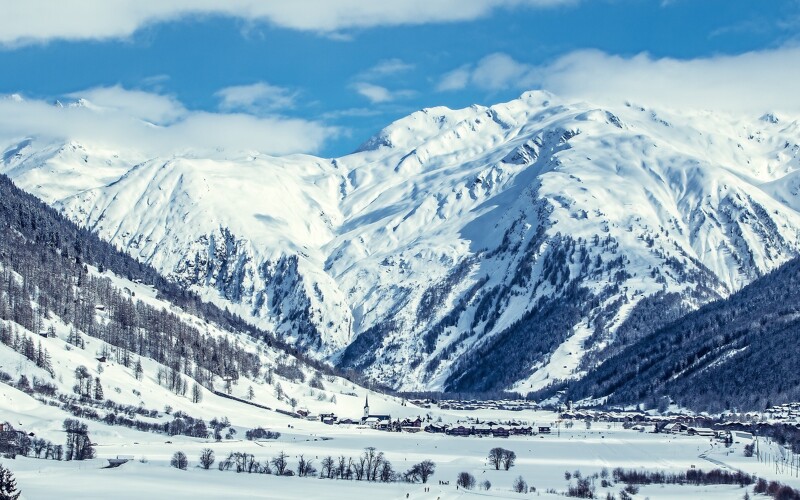 Property price update in Switzerland during Covid-19
26 May 2022
Like many ski resorts across Europe, the Swiss alpine region faced up to a number of unexpected challenges as a result of the COVID-19 pandemic. Despite the 2020/21 ski season being a near write off in many parts of Europe, Switzerland was one of the few countries that kept its doors open to skiers.
There were fears that the Omicron wave could create more problems in late 2021, but Switzerland remained open to skiers and welcomed foreign visitors into the country. This helped the alpine property market to remain buoyant, as options for international buyers in many other countries were restricted.
Whether it's an apartment or ski chalet overlooking Lake Geneva, buyers know that even during the pandemic, these types of properties are still able to generate a reliable level of consistent income, so they continue to be sold at strong prices.
Swiss Alpine property market rises
Wherever you look in the Swiss alpine property market there has been considerable growth during the pandemic, with the flexible approach adopted by the government ensuring the country had the highest performing of all Alpine areas.
Asking prices in Verbier continued to rise, with the average square metreage on properties with asking prices above 750,000€ standing at 18,400€. Overall, the historically wealth village achieved double-digit growth of 10.2% across the market.
Verbier offers a wide range of summer activities that ensure it has dual-season appeal. Aside from whitewater rafting and rock climbing, visitors can also make full use of the kid's summer camp and more extreme activities like hydrospeeding.
Asking prices in Grimentz increased by 17% to 11,200€ per square metre, due to a rise in demand and a lack of new property development in the area. And with global travel restrictions now eased, the village will likely see a huge increase in visitors this year.
Crans Montana also experienced steady growth throughout the pandemic, with square metre prices (on properties with asking prices above 750,000€) reaching an average of 11,600€. While asking prices are higher, the resort still remains a more affordable alternative to the likes of St Moritz and Zermatt.
2022 and beyond
A leading annual winter report revealed that Switzerland is now the favoured European destination for ski property buyers. Research indicates that as many as 41% of buyers are planning to buy in Switzerland, placing it ahead of France and Austria.
98% of people believe that a good view plays a crucial role in deciding their property, while access to high-speed internet (83%) and outdoor space availability (76%) were the second and third most important factors.
Like much of the property market around Europe, a combination of stock shortages and high demand have led to a price spike across many Swiss resorts. Whether this will hold in 2022 and beyond remains to be seen, but there are a lot of reasons to be optimistic about the property market in 2022, especially with mass vaccination programmes now completed and more freedom of movement permitted around Europe.