Local Knowledge
Alpine News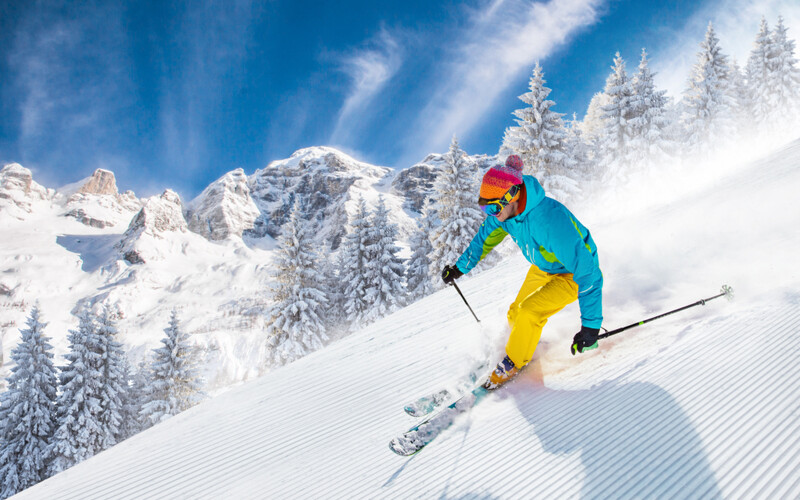 Packing Checklist for Skiing Holiday in the Alps
23 March 2023
A packing checklist for a skiing holiday in the Alps is a must-have. After all, nothing is more exciting than planning a skiing holiday in an Alpine resort. But forgetting to take essential ski clothing, documents, or travel essentials can send your holiday downhill faster than an Olympic skier.
Skiing in the Alps is a thrilling winter experience if you prepare well. That is why we've compiled this ski trip packing list for the Alps. You can use this to ensure you remember to pack all the essential items for a memorable skiing trip.
What do I need to Pack for my Ski Holiday in the Alps?
Packing for a skiing holiday in Europe is more complicated than travelling to a warm, exotic location. Apart from getting all your ski gear and equipment in order, you must decide what to bring when you're not skiing. And there are travel essentials like insurance, passports, medication, and other important documents to include on the packing list for skiing.
Ski Equipment (can be rented at the resort)
Deciding on what ski equipment to pack is the most important decision before you travel. Resorts in the Alps rent ski and snowboard equipment, which is a great option if you don't have all the necessary gear or only plan on skiing occasionally. However, it's crucial to check the cost of renting equipment against the cost of taking your own.
Renting ski equipment is also a good option if you exceed your baggage allowance on a flight.
Here is a checklist of ski equipment you may need:
Skis or snowboard
Ski poles
Ski boots or snowboard boots
Goggles that protect from UV rays
Ski lock
Day rucksack to take essentials with you
Top tip for a packing list: Take goggles with you, as few resorts rent them, and those for sale are typically overpriced.
Ski Clothing
Being warm on the piste is vital for enjoying your Alpine skiing holiday. The cold weather, high altitude, snow and strong winds can be bitting in the mountains. Use several thin thermal layers with a breathable, waterproof outer layer to keep warm. Also, spare extra layers are good to pack if you need extra warmth in bad weather.
Here is a packing list of ski clothes you may need:
Ski jacket
Ski gloves
Ski socks
Ski trousers
Neck gaiter or scarf
Spare clothes in case of damage, washing, or extra warmth
A range of warm everyday clothes – warm jacket, thermal socks, jeans, etc
Sunglasses – remember that the sun's rays bouncing off the snow can be intense
Swimming costume for hot tubs or saunas
Documents
When you pack for a ski holiday in the Alps, it's important to pack all the necessary documents. For example, if you are a UK passport holder, you must be sure that it is valid for six months after your date of travel. In addition, from May 2023, you must apply for an ETIAS visa waiver online.
Here is a list of essential documents to take with you:
Valid passport
Travel documents
Driver's licence
Travel insurance documents that include extra cover for a skiing holiday
Debit and credit cards and Euros
Top tip when planning a ski holiday in the Alps: Let your bank know you will be abroad to avoid suspicious activity being flagged on your card.
Travel Essentials
Packing necessary travel items is vital to make the most of your Alpine skiing adventure and ensure it's memorable for the right reasons.
Here are some travel essentials for your ski trip packing list:
Travel adaptors
Mobile phone and tablet chargers
Camera or GoPro
Toiletries
Sunscreen and lip block
Prescription medicine
Small first aid kit
Nice to Have
While on a skiing holiday in the Alps, you may want to pack some extras to make your trip that little bit more special. Although items on this packing list are not essential, they can add to your enjoyment during downtime.
Here are a few extra ideas for your packing checklist for the alps:
Bluetooth speakers
Swimming
Water bottle or thermal drinks flask
Cards or small board games
Favourite brands of tea or sauces
Hand and foot warmers
Travel pillow
Eye mask
Ear plugs