Local Knowledge
Alpine News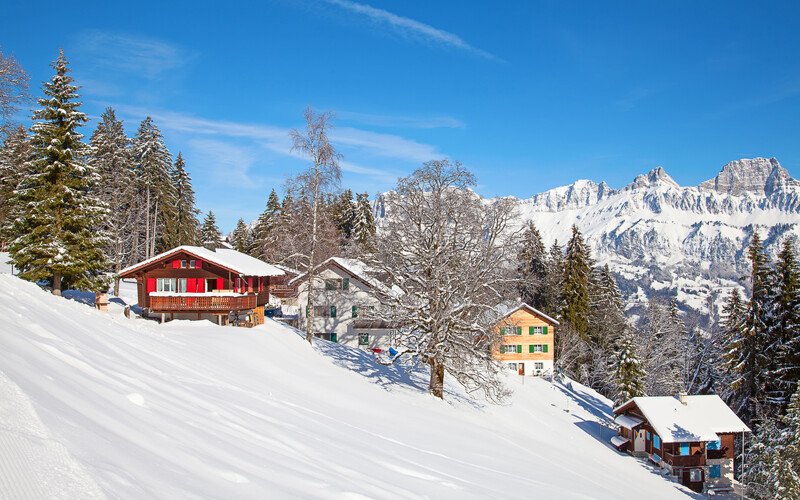 Looking After Your Ski Property Out of Season
18 November 2022
As the owner of a holiday home in the Alps, the off-season presents an opportunity to give it a refresh and ensure that everything is in great shape before new bookings start to arrive. Here we offer some advice on what to prioritise to ensure your holiday home retains its value for the year ahead.
Use the opportunity to carry out maintenance
When the property is not in use out of season it offers the perfect opportunity for you to carry out any required maintenance and repairs. It ensures that guests aren't disturbed or delayed from enjoying their time at the property and you can use the window to redecorate and make those all-important changes that can be difficult to implement during peak season. And if you invest in refurbishing the interior or exterior, it could also present the opportunity to increase your rental rates.
Deep clean the property
First impressions count and before your next guests arrive in your holiday home it is a good idea to carry out a deep clean. Surface cleaning can keep the place ticking over during peak season but with no one staying in the property you tackle some of the heavier jobs such as cleaning carpets and rugs, washing curtains and sofas, jet-washing decking and more. The place will look like new by the time holiday season comes back around, making the deep clean more than worth it.
Snow removal
While the snow and general environment is a key part of what makes the local area so special, it also presents some unique challenges. At some point there will be a build up of snow that needs to be dealt with, not just for aesthetic reasons, but also for the safety of your guests and to keep your property in good condition. How much snow you will have to clear depends on the location, weather conditions and how much clearance is done by the resort. You should be able to find a company that can take care of some of the heavier aspects of this job, if needed.
Hire local support
When one set of guests leave the property there needs to be a proper handover as you won't be there to take care of things. Most people use an agency for this side of things and also rely on them during off-season to check in and ensure everything is in order. They can take care of basic things such as mail collection, as well as ensuring there are no missing tiles on the roof, broken windows or burst pipes that could cause major issues if not noticed and attended to.
Replace any appliances
As with any rental property, there will always be wear and tear and that includes the appliances. Whether it's the microwave, TV, washing machine or anything else, things will break down and need to be repaired or replaced at some point. It's a good idea to inspect the condition of your appliances during the off season, testing their performance and also updating them to keep in line with any refurbishment or redecoration that you may have carried out.