Local Knowledge
Alpine News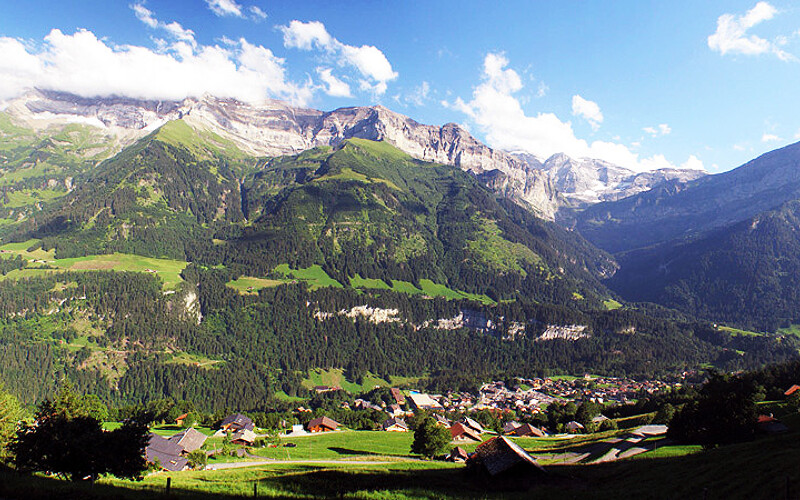 Champery – The Idyllic Swiss Village
20 November 2017
If we asked you to close your eyes and imagine a charming Swiss idyll, nestled away in the Alps, chances are you'd end up picturing something close to Champery. Champery is a picture-perfect Swiss village, lined with quaint wooden chalets and overlooked by the seven beautiful peaks of Les Dents du Midi. It's no surprise that property in Champery is often snapped up quickly; this charming resort village is just as popular with tourists and skiers as it is with investors.
Portes du Soleil
As part of the Portes du Soleil, which is the largest international ski area in the world, life in Champery is never dull. During the winter, Champery is bustling with skiing events and competitions, while the summer months offer biking, fishing, rock-climbing and much, much more. Champery's busy tourist industry means that the village offers a generous number of bars and restaurants of exceptional quality, and it is also host to a number of cultural and music festivals in summer. The village's proximity to Lake Geneva also makes it a popular spot for fishing, swimming and water-skiing.
Property in Champery
The property for sale in Champery is just as charming as the village itself. Champery is distinguished by its many magnificent wooden chalets, which look just like something from a film. The village is lucky that its architects have clearly made efforts to ensure that even the most modern chalets and apartments have been designed with the traditional Swiss chalet style in mind.
These chalets are of course most desired by investors wishing to capitalise on the tourist trade of the village, and so are usually kept in top condition and well-furnished throughout. Most of the chalets in Champery boast the luxury amenities and extras often expected by holidaymakers who come to the village, often including spas and dining clubs.
Many of the chalets in Champery are suited to sleep groups and families, with most chalets offering at least two bedrooms and some up to five. Many Champery apartment complexes are equipped with state of the art security systems, reception desks and laundry facilities.
A sound investment
If Champery's property portfolio looks tempting, you'll be pleased to hear that it's also a sound investment. The village's booming tourist trade means that property in Champery is sought after all year round; between skiing through the winter months and hiking in the summer, there is little off-season to worry about for investors looking to rent to tourists. Because of this, property prices remain strong, and a well-looked after chalet has every chance of growing in value over the coming years.
If you'd like to know more about Champery and hear about the Champery properties available right now, please don't hesitate to contact us at Mark Warner Property and we can help you to find exactly the right property to meet your needs. Champery is a truly special village, and a wonderful place to start building up an investment portfolio in Switzerland.