Local Knowledge
Alpine News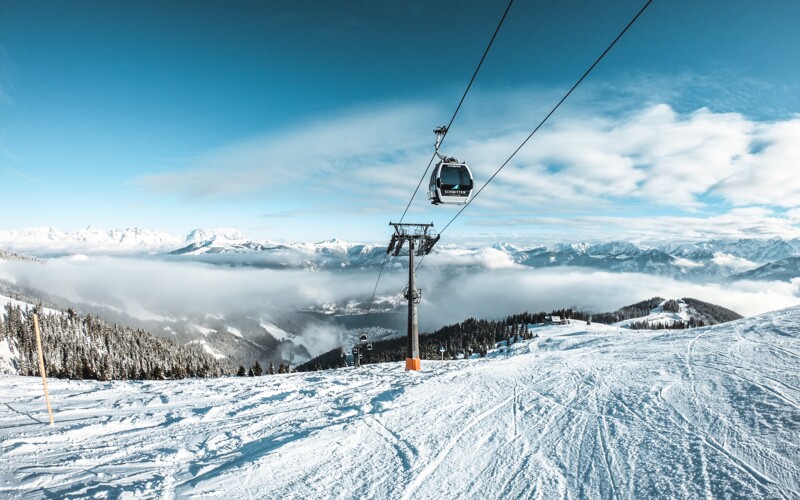 Why Your Next Property Investment Should be Zell am See
28 February 2020
Zell am See is located in the state of Salzburg, and is one of Austria's most popular ski resorts. Originally founded by monks several hundred years ago, it retains a sense of its historic past, with a medieval town centre and an impressive Romanesque church.
Make no mistake though, this isn't a sleepy little place, nestled in the mountains. It caters well to the young, sporty crowd, with a wide range of characterful bars, restaurants and shops to enjoy.
Zell am See consists of five cadastral communities; the old town centre / Zell am See-Sud, Bruckberg, Erlberg (on the shore of the lake), Thumersback, and Schmitten, which is where many of the cableways are situated. Each of these are worthy of investing in, given their advantageous locations near the ski-slopes, or the bustling town centre.
Zell am See ski resort
Zell am See has slopes for skiers of all abilities. The nursery slopes at Schuttdorf and Schmitten are ideal for beginners to practice on, and those with more confidence will appreciate the slopes of the Saalbach-Hinterglemm-Leogang-Fieberbrunn Skicircus. There are also some black runs (Schmittenhohe) for those who like a real challenge.
However, while many come to the area for the skiing, Zell am See has several other activities to offer in addition to its winter sports. For example, various walking trails take hikers around the stunning local lake, or through the mountains themselves.
Summer in Zell am See
Zell am See is so much more than just a winter resort. It's just as beautiful in the summer months, when residents and visitors alike enjoy the spectacular trails, either on foot or by bike. The snow gives way to lush green meadows, and it's common for temperatures to get pleasantly warm.
In addition to cycling or hiking, there's also a popular golf club (Zell am Zee-Kaprun), and plenty of fun to be had in the lake. Swimming is a popular pastime, as is fishing and boating.
Zell am See properties
Many of the properties in Zell am See capitalise on the spectacular lake vistas, or the mountainous surroundings. There's a range of architectural styles on the market; from quaint traditional chalets to chic contemporary apartments.
Nikolaus by Avenida is a prime example of luxury modern living. This new development has elevated views of the lake and the town below, and consists of 29 opulent apartments. It's also situated just 0.3km from the piste. The interiors are tastefully 'rugged', with exposed brickwork and unpolished wood.
Zweitwohnsitz Chalet is located close to the town centre, which is ideal for those who want easy access to all the local amenities. Although modern, it's built with a nod to traditional chalet construction, and has a large terrace – ideal for capitalising on the views. It also has four good-sized bedrooms, which is useful for those with larger families (or who want to rent it out to bigger groups).
Although Zell am See is one of Austria's foremost holiday destinations, the prices remain affordable. It's possible to purchase a stylish apartment for as little as 199,900 EUR, though larger chalets can reach over 1.5m EUR.
Looking for an investment property in Zell am See?
If you'd like to find out more about purchasing a home or holiday rental in Zell am See, get in touch with our team today. We're here to help you find the ideal chalet or apartment to suit your requirements.
(Photo by Matej Kemr on Unsplash)