Local Knowledge
Alpine News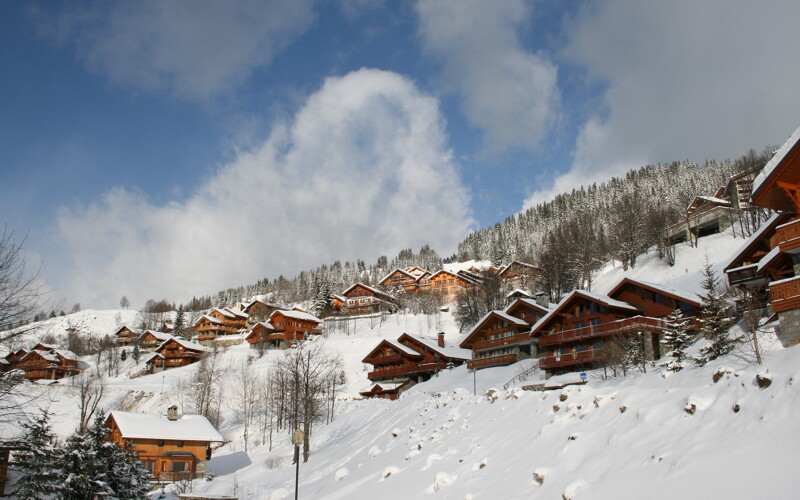 Why Meribel is the Perfect Year-Round Property Investment
27 May 2021
Meribel is widely regarded as one of France's most attractive ski resorts. Many of its buildings are constructed using traditional materials such as stone and wood, which gives the place a rustic, characterful ambiance.
It's a much-loved skiing destination, but make no mistake, there's a lot more to Meribel than just winter sports. This resort is ideal for holidaying in all year round, with a great range of activities for all seasons. Here's some more information about what to expect during the summer and winter months.
Spending summer in Meribel
Nature-lovers adore Meribel's spectacular summer landscapes. When the temperatures rise, the snow gives way to green mountains and valleys, which provide the perfect backdrop for several outdoor activities.
Cycling or hiking
The average temperature in summer is around 20°C, which is warm enough to explore the surrounding trails without getting too hot. Indeed, bikers are spoiled for choice here, with some of the trails extending for hundreds of kilometres. The Vanoise National Park is another great spot for walking or cycling, and has an abundance of alpine foliage and wildlife to enjoy. Best of all, it's only 20 minutes' drive way.
Via ferrata
If you prefer your summer activities to be more adrenalin-filled, the via ferrata is ideal. A via ferrata is a climbing route, which consists of cables, pegs and bridges fixed firmly into the rockface. The Meribel to Courchevel route is 800 metres in total, and is rated D (which means it's only suitable for experienced climbers). The breathtaking views are well worth the effort – please note that you'll need to wear a helmet, plus the appropriate safety gear, which can be hired from various shops in the area.
Fishing and paddling
Lac de Tueda is a stunningly scenic spot, and if you're a keen fisher, you might want to get a fishing licence and try to catch some of the trout that swim in its waters. Fishing is permitted Wednesday to Sunday. Alternatively, you can enjoy a stroll around the lake, or even a paddle in its clear waters.
Winter in Meribel
Meribel is situated in the heart of the Three Valleys; an area that's famed for its incredible skiing. There are pistes to suit all abilities, and plenty of bars and restaurants in the resort; just what you need to unwind after a day on the slopes.
You'll find there's a wealth of other winter activities to enjoy here too.
Snowshoe trekking
Snowshoe trekking is a great way to explore the wintry landscape. These can be booked as either half-day or whole day tours, and your helpful guide will tell you all about the landscape as you travel onwards. If you'd rather venture out on your own, there are plenty of well-signposted winter trails too.
Ice-climbing
Ice-climbing is a thrilling alternative to rock-climbing, and involves using an ice-axe to navigate a route up frozen waterfalls and icy mountainsides. If this sounds a little too extreme for you, you can have a go at the climbing wall at the local sport centre, which is a firm favourite with grown-ups and children alike.
If you're keen to be close to the amazing slopes in the Three Valleys, Meribel is definitely a location to consider. To learn more about buying a property here, contact Alpine Property Finders today.
(Photo Credit: Matt Squirrell)