Local Knowledge
Alpine News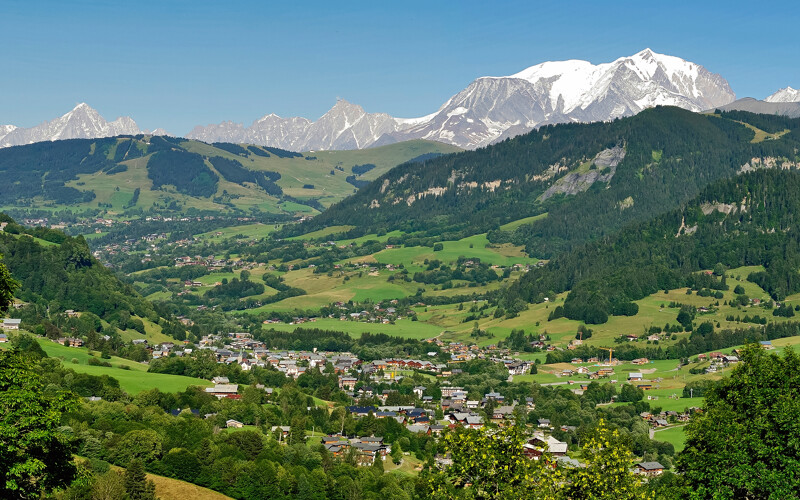 What to do in Praz-sur-Arly in Summer or Winter
22 May 2020
Praz-sur-Arly is one of France's best-loved village ski-resorts, and is a firm favourite with skiers of all abilities. However, it offers much more than just snowy slopes. In the summer, the spectacular landscape also provides the perfect backdrop for many outdoors activities.
It's a resort with something to offer everyone, whether you love fast-paced snowboarding, or a scenic hike in the sunshine. Here's more information.
Winter activities
Praz-sur-Arly is part of the Espace Diamont Ski area, which has an impressive 226 marked pistes. As such, it's a great place for winter sports, regardless of whether you're a beginner or an expert. There are three slopes in the vicinity for new skiers to practice on, plus ten easy trails, and five red pistes for the more experienced. Pro-skiers will appreciate the two black pistes, which offer a high level of challenge.
Cross country skiing is another popular pastime here, not to mention snowboarding. The snow-shoe circuits are ideal for those who want to explore at a more relaxed pace, and sledging is an excellent option for families with children. Praz-sur-Arly also offers the opportunity to go dog-sledding, which is an exhilarating experience.
As you might expect, the resort also has a range of bars and restaurants, which are ideal for some apres-ski entertainment. Many of these have uninterrupted views of the surrounding mountains, and are just a short walk from the slopes. There are also some boutique shops, which stay open all year round.
Summer activities
When the temperatures heat up, Praz-sur-Arly's scenery changes from glistening white to lush green. The spectacular alpine landscape is the ideal place to go for a hike, and there are plenty of trails through the mountains and woods. For a real visual treat, climb to the summit of Ban Rouge, where you'll be able to take in the impressive sight of Mont Blanc, and the Aravis and Beaufortain mountain ranges.
Mountain biking is another enjoyable pastime in the summer. There are several marked trails, with some being suitable for families, and others ideal for expert cyclists seeking a challenge. Alternatively, you could take to the skies and hot-air balloon over Praz-sur-Arly; it's a serene way to take in the landscape from an entirely new perspective.
There are plenty of places to go rock-climbing, and the lakes and rivers provide the chance to go wild swimming, or while away the afternoon with a fishing rod. Adrenalin junkies will also enjoy the white-water rafting on the rivers nearby.
Add this to the wealth of other attractions, such as the Merlet Wildlife Park or mini golf at Belles Leisure Park, and you'll find there's never a dull moment in this village resort.
Spending time in Praz-sur-Arly
If you're looking for a resort that offers plenty of activities all year round, Praz-sur-Arly is definitely one to consider. There are some stunning properties available in the area, from traditionally designed chalets, to luxurious contemporary apartments.
It's also easy to reach, with several airports being close by (like Chambery, Geneva and Annecy). With ski-slopes on your doorstep, plus a wealth of eateries, shops and stunning scenery, it's clear to see why this is such a popular French Alpine resort.