Local Knowledge
Alpine News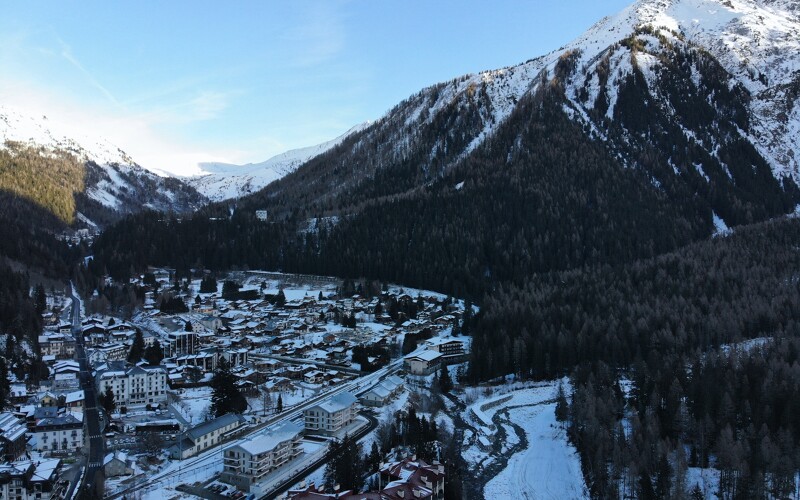 What to do in Chamonix in Summer or Winter
22 April 2021
Chamonix is one of Europe's most popular ski resorts. However, there's a lot more to this place than just winter sports. It's an all-year-round tourist destination, with activities for people of all ages to enjoy.
If you're planning to buy a property in Chamonix, here's a taste of what's on offer during the summer and winter months.
Things to do in Chamonix in the summer
Go on a hike
Chamonix's landscapes among the most beautiful in the continent. When the weather gets warmer, it's the perfect time to pull on the hiking boots and take a walk along one of the area's many trails. Some are more challenging than others – which is important to keep in mind if you're hiking with children, or those who struggle with steep terrain.
Try out the water activities
With average temperatures rising to around 23°C in July and August, summer is the ideal time to try out some water sports. Rafting is a fun activity for all the family, and if you're looking for an adrenalin rush, you may want to have a go at hydrospeeding. Canyoning is another great option, giving you the chance to scramble on rocks and duck under waterfalls; or for something speedier, try wakeboarding on one of the neighbouring lakes.
Have a go at horse riding
If you like to explore Chamonix at a more leisurely pace, horse riding is a wonderful way to spend the afternoon. You'll ride through lots of breath-taking scenery, and even better, you won't have to break a sweat while you're doing it.
Visit Parc de Merlet
Parc de Merlet is a big favourite with Chamonix's residents. It's described as a 'natural zoo', with numerous animals roaming free in the area, rather than being in cages or pens. There's also a restaurant here, which provides the perfect spot to enjoy a meal and take in the impressive views.
Things to do in Chamonix in the winter
Hit the slopes
Of course, skiing is Chamonix's best-loved winter sport, with thousands flocking to the region each year to make the most of the incredible slopes. The mid-station on Les Grandes Montets is regarded as one of the best places to ski, or if the weather's not great, try out Les Houches, where the trees provide plenty of shelter. If you're keen on trying out a black run, Pointe de Vue and Pylones are both highly rated by skiing professionals.
Relax in the spa
Too cold to be on the slopes? Then make like a local resident and head to the QC Terme spa. This enormous spa complex boasts indoor and outdoor pools, hydrojets, steam rooms and saunas, relaxation areas and much more. It's the ultimate location to enjoy a day of pampering, and is wonderful for relaxing muscles after an energetic ski session.
Race down an alpine coaster
The alpine coaster at Planards Park is an activity you'll want to try at least once. It soars through the gorgeous winter scenery at a nail-biting pace, and is sure to delight the children. Be aware – any kids aged from three to seven must ride with an adult.
Visit the sports centre
Richard Bozon Sports Centre is close to the centre of Chamonix, and has a large hockey rink, plus an outdoor ice-skating rink. Once you've had enough of racing around on the ice, you can also go for a swim here, or have a go on the climbing wall.
If you're looking for a location that has plenty to offer residents, plus a friendly atmosphere, Chamonix should be high on your list. To learn more, contact the Alpine Property Finders team today.

(Photo Credit: Dimitris Kiriakakis)