Local Knowledge
Alpine News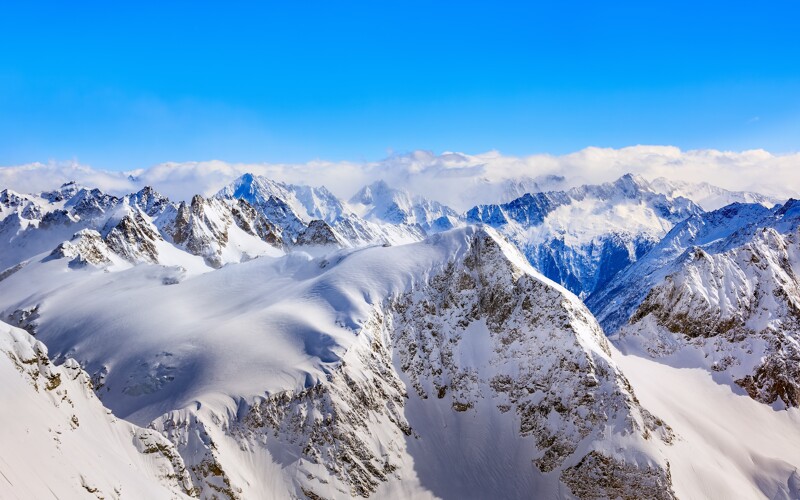 5 Property Hotspots in the Swiss Alps
18 February 2020
The Swiss Alps are home to some of the most spectacular scenery in the world. As such, it's no wonder that increasing numbers of people are seeking to invest in the area. If you're looking for the best property hotspots in this part of Switzerland, here's a handy guide to the best locations.
Top homebuyer's hotspots in the Swiss Alps
Grimentz
Despite its reputation as a premier ski resort, Grimentz manages to retain a pleasantly unspoilt atmosphere. It's full of picture-postcard-perfect chalets, and although it's a peaceful location, it has some wonderful cosy bars and restaurants.
As you might expect, the most sought-after properties here are the wood-built chalets; especially those that offer uninterrupted views of the surrounding mountains. Chalet Vidoc is a great example, with its large terrace and snug living space. These sorts of property require some updating, but have terrific investment potential. Alternatively, a larger budget could secure one of Grimentz's attractive traditionally built chalets, like Hameau de Roua. This house also has the advantage of being close to the centre of the resort (and the ski-lifts).
Nendaz
Nendaz is situated in the midst of the popular 4 Vallees region, and has a lot to offer residents and visitors alike. It's a great base for exploring the surrounding slopes, and is also a bit cheaper than nearby Verbier. Even more appealingly, it's a lively place, with plenty of bars, eateries and shops.
Many of the properties here are modern, but most are built in the traditional Swiss Alpine style. The Haven apartments are a good example of the type of accommodation on offer, for an appealing price. However, there are a few older homes on the market, with some offering fantastic views of the Rhone Valley.
Verbier
Verbier is the 4 Vallees' most well-known resort, not to mention its most desirable. Its renowned for its fabulous nightlife, plus the wealth of excellent slopes close by. Fans of stunning scenery will also appreciate the views from Mont Fort. On a clear day, it's possible to see Mont Blanc and Matterhorn from its peak.
Those looking for more luxurious properties would do well to start their search here. Although Verbier's homes are certainly not the cheapest, there are plenty of stylish chalets available, and many have been decorated to the highest standards, to appeal to the high-end buyer.
Champery
Champery is a good location for novice skiers, with several easier slopes to practice on. It's also a pretty Swiss village, and ideal for those wanting to experience a slice of traditional Alpine living. However, that's not to say it doesn't cater for the livelier crowd. There are plenty of drinking and eating establishments to keep residents happy after the sun goes down.
Although there are some traditional properties here, there are also some exciting modern developments, like Le Montagnier, with its spacious contemporary apartments.
Interlaken
Interlaken is a small city, which is ideally located to explore the nearby lakes, mountains and scenic valleys. The Hoheweg (main street) is home to numerous shops, pubs and restaurants, and you'll also find some great hiking trails around the area.
As you might expect, there are some great chalets on the market, and also some elegant apartments. Florens Resort and Suites is a great example of the sort of modern architecture you can find in this region.