Local Knowledge
Alpine News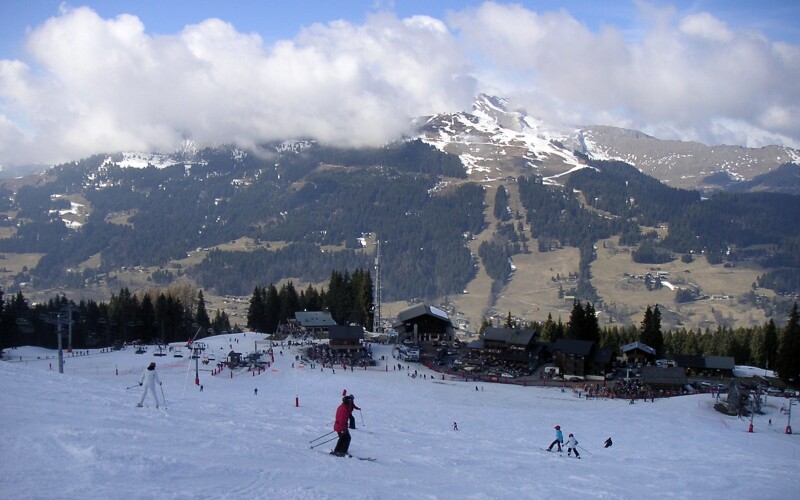 How to Spend Your Summer and Winter in Les Gets
28 May 2021
Les Gets is one of France's most attractive ski resorts, and is also one of its most accessible; being just over an hour's drive from Geneva airport. It offers a pleasing blend of historic alpine charm and modern convenience, with plenty of quaint traditional buildings, and some lively bars and restaurants to enjoy.
Les Gets' appeal isn't just restricted to the winter months. This resort is the perfect spot for a summer getaway too, and there are plenty of outdoor activities to try out. Here's further information.
Summer activities in Les Gets
Explore the local landscape
Les Gets is surrounded by spectacular scenery, and during the summer, you'll find several different hiking trails, which wind a path through the mountains and valleys. Some are family-friendly and pass local farms, which always goes down well with children.
Go biking
The Bikepark des Gets is great fun for bikers of all abilities. There are 128 kilometres of marked trails, with some impressive hills to whizz down. Alternatively, you can hire an electric mountain bike, and immerse yourself in the stunning landscape without breaking a sweat.
Go swimming
Lac des Ecoles is a major local attraction, thanks to its pleasant grassy beaches and crystal-clear waters. Children will particularly love the Wibit water park, which has a series of inflatable water slides to bounce around on. If you're feeling energetic, there's also the option to play tennis while you're there, or have a go at bowling.
Visit Alta Lumina
The Alta Lumina trail is a magical experience for people of all ages. The path has been transformed into an interactive 'story', though lights, set design and music, and is also a celebration of the surrounding natural area. It's a 45-minute experience, and definitely not to be missed.
Winter activities in Les Gets
Skiing
Les Gets is famous for its excellent skiing, both in the resort itself and in the neighbouring areas. In Les Gets & Morzine, you'll find some great slopes for beginners, while Portes du Soleil offers some challenging pistes for more experienced skiers. Chamossiere and Point de Nyon are also close by – these mountains have several red and black pistes that are tailor-made for adrenalin-junkies.
Husky sledges
One of the best ways to experience Les Gets' winter landscape is by sledge, pulled by a pack of huskies. This moderately-paced activity is suitable for people of all ages; and you'll also have the chance to learn how to drive a sled yourself, if you're keen to have a go.
Paragliding
To see Portes du Soleil from an entirely new perspective, adventurous types may want to take to the skies and try out paragliding. This incredible sport uses air-thermals to sail through the air, enabling you to get an unrivalled view of the scenery below. Most flights typically last around 20 minutes, and the experience is unlikely to be forgotten in a hurry.
Les Gets is one of France's most popular ski resorts all year round, and with so much on offer, it's not hard to see why. If you'd like to find out more about buying a home here, get in touch with the Alpine Property Finders team today.
(Photo Credit: helen@littlethorpe)