Local Knowledge
Alpine News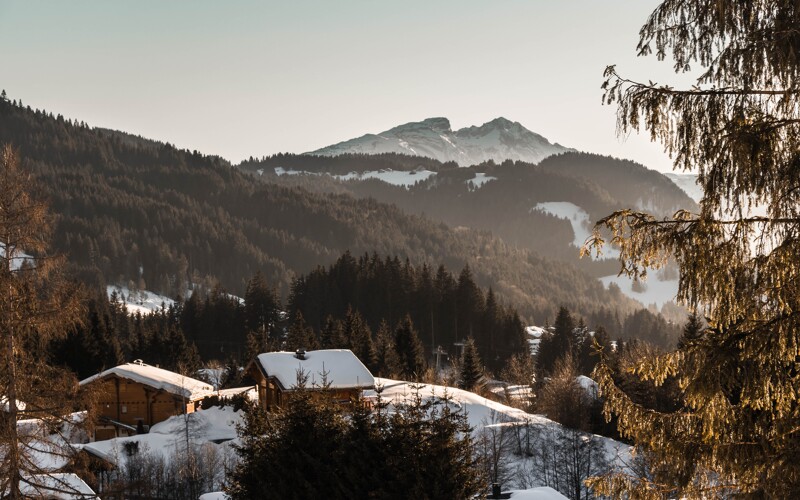 A Guide for Buying Property in Les Trois Vallées
10 November 2021
Les Trois Vallées (The Three Valleys) is one of the most famous ski regions in the world and offers a number of opportunities for first-time and experienced property investors. There are over 600km of slopes, stunning chalets, apartments and houses and a host of activities taking place all-year round. To find out more, here's our guide to buying a property in Les Trois Vallées.
Meribel
From exciting luxury apartments with stunning views, to detached chalets located in quiet, rural confines, Meribel has it all to offer. Renovations and brand new apartment developments positioned next to the piste have appeared in recent times, illustrating why the area remains so popular with investors. Meribel will be co-hosting the World Ski Championships in 2023, so continued local investment in the infrastructure makes this a prime location to look at for your portfolio.
Courchevel
There's plenty to do year-round in Courchevel, thanks to the large ski area and outdoor sports activities that take place during the summer season. There are 9-hole golf contests every week, a huge Aquamotion Centre and easy access to the largest ski area in the world. Prices for apartments and chalets are at an affordable level for investors, with redevelopments such as Manali Lodge offering a fantastic option for a holiday home or seasonal rental opportunities.
La Tania
La Tania is located between Meribel and Courchevel and was built in 1990 in anticipation of the 1992 Winter Olympics. With an altitude level of 1,350m, La Tania is the lowest of all the neighbouring ski towns, and quieter than some of its busier counterparts. There's a good mixture of chalets and blocks dotted around the woodland, although the ski season can be shorter due to its lower position in the alps.
Brides-les-Bains
Brides-les-Bains is a cosy and quiet confine of the Three Valleys, with a good selection of restaurants and bars and a local casino (the only one in the Tarentaise region). High quality apartments and studios can be found on the local market, although investment opportunities are smaller due to the limited amount or properties in the commune.
Les Menuires
On the slopes Les Menuires has a lot to offer, including 160km of immaculate runs, boardercross at the BK Park and exciting jumps into the Big Air Bag. Large chalets and apartments offer good potential here, helping you make the most of your budget and rental potential in the long-term.
Saint Martin de Belleville
Whether it's the old buildings clad with stone and wood or the narrow streets filled with character, Saint Martin de Belleville will likely win you over with its charm. There are a lot of activities going on all-year round, and traditionally designed modern chalets nestle in amongst converted barns with high vaulted ceilings.
Val Thorens
The highest resort in the Three Valleys – in the whole of Europe in fact – is located in Val Thorens. Snowfall levels are high, which is great for skiers and the views are absolutely stunning. Properties mostly consist of apartments, although individual projects are in the process of being developed.
Orelle
There are a number of additional ski resorts located within 20-30 minutes of Orelle, all supported by a local strong transport network, so investing offers a lot of advantages. The Italian border is close to hand and because there are both summer and winter activities, year-round rental opportunities are definitely possible.
(Photo Credit: Clémence Bergougnoux)